How to Spend a Weekend Exploring Statesville, North Carolina
---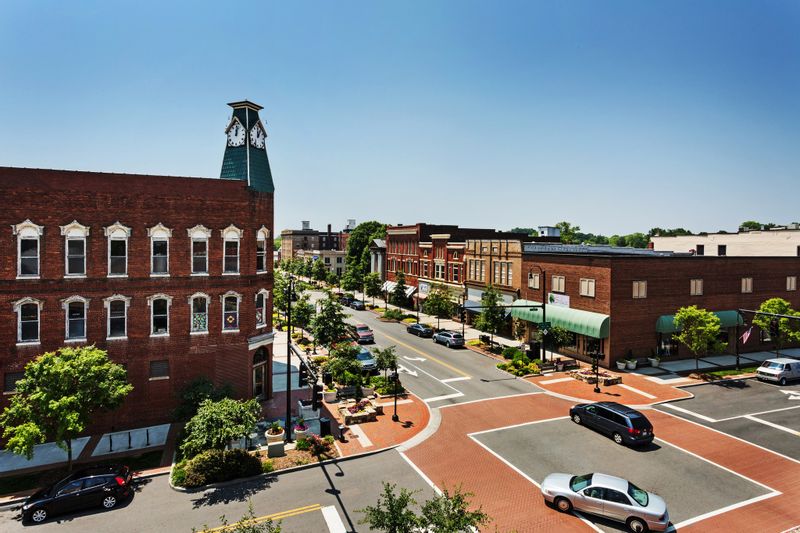 Bourbon, battles, and balloons. There were many reasons for a road trip to Statesville, but for one weekend, these were my reasons. I learned about the city's bourbon legacy, visited a reconstructed British frontier fort, and watched a dozen colorful hot air balloons fill the sky. But in between, I explored a few more reasons to visit Statesville because I didn't want people thinking the only thing I did all weekend was bourbon, battles, and balloons.

Since Statesville's founding shortly after the Revolutionary War, the city has been a transportation hub. Railroads connected the city – and all of North Carolina's Piedmont – to the expanding westward frontier. A century later, the interstate highway system joined Statesville to everywhere else.
Driving is the only way to visit Statesville. Charlotte-Douglas International Airport is an hour south, and Amtrak is thirty minutes easy in Salisbury.
Statesville is a perfect road-tripping destination – especially if you're on a road trip across North Carolina. The interstate highways will whisk you away to Charlotte, Winston-Salem, and Asheville. The four-lane-divided highways lead to Boone and Asheboro.
But first, explore Statesville. It's easy to find amazing things to do with a weekend getaway. Local shopping, dining, breweries, history – it's a melting pot of small-town amenities that offers a little bit of everything.
Take this one day, for example. It's what I call a perfect day of travel. I started with an enormous serving of chicken and jalapeño waffles and ended with an enormous serving of crab cake penne. In between, I enjoyed a glass of Riesling at a local winery, went for a lakeshore hike at a state park, and watched the Carolina Panthers game at a craft brewery.
Browse through this list of things to do in Statesville and let me know – what would you do with a weekend getaway?
Read the full story, How to Spend a Weekend Exploring Statesville, North Carolina, here.
Play With Us:
With more than 20+ accommodations in Statesville, NC, you are sure to find the perfect place to stay for your next work event/meeting, visit with family or friends, or if you are coming in to town for one of our featured event. View a full list of our ACCOMODATIONS here.
From animal encounters, hot air balloon rides, art on display, to living history and more. View our full list of THINGS TO DO here.
Join us for a Friday After 5 Concert, our Full Bloom Film Festival, the Carolina Jubilee, and more. View our full list of upcoming FEATURED EVENTS here.
And, any day can be an adventure in Statesville. View our full list of ATTRACTIONS here.
About Statesville, NC:
We are proud to be the quintessential NC community in the middle of one of the world's most dynamic regions.
We are Statesville, North Carolina and we are proud of our 250 year history, tightly woven tales of our land, our resources, our people, and our spirit. Founded by pioneers who were drawn to our fertile soil and abundant water, we were built around the grounds of the Fourth Creek Meeting House. Soon after, we became the gateway to the frontier, as Fort Dobbs was built to protect this rich land from the vast unknown. We are proud to be the quintessential North Carolina community in the middle of one of the world's most dynamic regions. We are serious about business, and our success can be seen in the companies that have chosen to call Statesville home. Our proximity to both Charlotte and Winston Salem makes us an entry point to major markets, where there is no better place to combine outstanding quality of life, exceptional climate, strong industrial roots, and unmatched proximity to the entire eastern half of our nation. Our history surrounds us. From Fort Dobbs to Mitchell Community College, from Allison Woods to the Fourth Creek Burying Grounds, our stories of yesteryear can still be lived today. Walk our vibrant downtown, see the beautiful historic homes, churches, and shops that make our community an amazing place to discover and live. We celebrate our community with our amazing events, from the bustling streets of our Art Crawls to the breathtaking Carolina BalloonFest. Children dance downtown during Friday after Five, and light up for Pumpkin Fest and the Christmas parade. We are the best of all worlds. We give you room to breathe. We are close enough, yet worlds away. We are city life and outdoor discovery. We are the wooded shores of Lake Norman, and scenic vistas of the Brushy Mountains. We are industry and agriculture. We are friends and neighbors, sharing in this authentic place. We are Statesville, All American, yet uniquely North Carolina. We are creating a dynamic future for ourselves, while maintaining the values and quality of life that we cherish. We invite you to be our guest, and discover Statesville - a community of people committed to our heritage, our citizens, our visitors and our future.
https://www.visitstatesville.com/
---
Originally posted by Visit Statesville, NC via Locable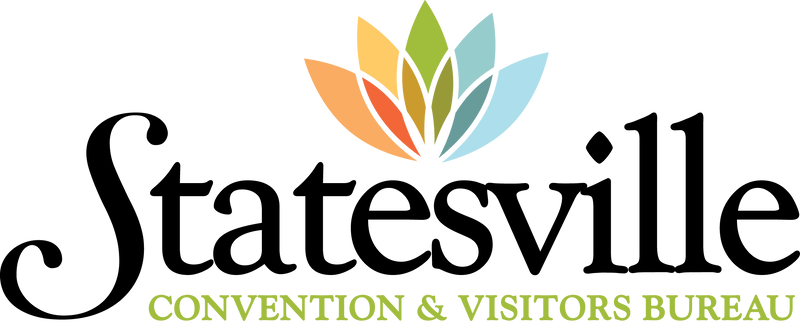 Statesville Convention & Visitors Bureau
704-878-3480
www.visitstatesville.com
Mon, Tue, Wed, Thu, Fri
8:00am- 5:00pm