Arbor Day Celebration 2023
---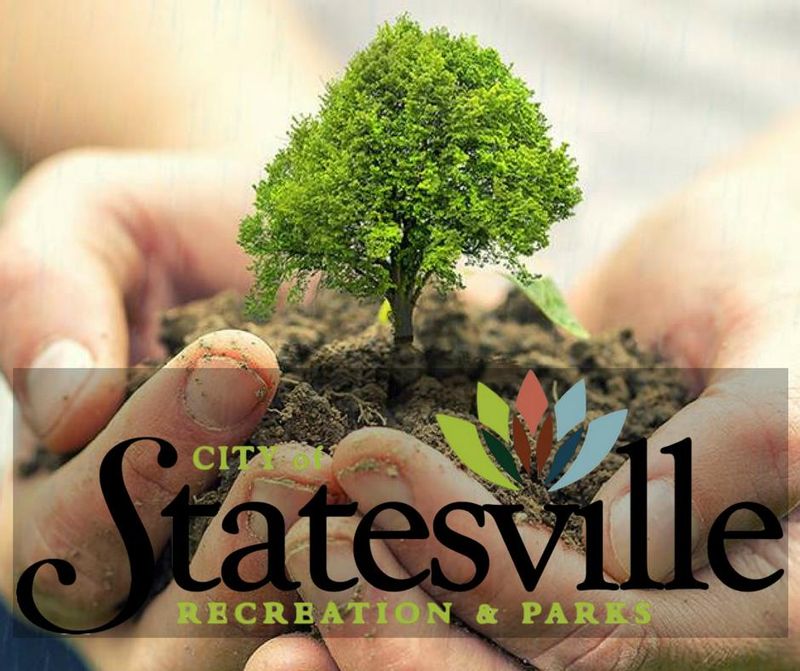 Arbor Day Celebrations with the Statesville Recreation & Parks Department, in partnership with the City of Statesville, are set for Saturday, April 15th, 2023!
"While most holidays celebrate something that has already happened and is worth remembering, Arbor Day represents a hope for the future. The simple act of planting a tree represents a belief that the tree will grow to provide us with clean air and water, cooling shade, habitat for wildlife, healthier communities, and endless natural beauty — all for a better tomorrow." Source: www.arborday.org
ARBOR DAY CELEBRATIONS
CELEBRATIONS will be from 10:00am-2:00pm at the Statesville Soccer Complex at 2012 Simonton Road, Statesville, NC!

This FREE event for the whole family will feature:
We have some additional events for the day including a Shred Truck, Touch-A-Truck, and a FUN-K! Learn more below.
Interested in becoming a Vendor, please email [email protected].
Shred Truck Event
As part of the Arbor Day Celebration, we will have a 𝐅𝐑𝐄𝐄 𝐒𝐡𝐫𝐞𝐝 𝐓𝐫𝐮𝐜𝐤 𝐞𝐯𝐞𝐧𝐭 hosted by the Statesville Civic Center and sponsored by Civic and Local Government Federal Credit Unions!
𝐒𝐚𝐭𝐮𝐫𝐝𝐚𝐲, 𝐀𝐩𝐫𝐢𝐥 𝟏𝟓𝐭𝐡 𝟏𝟎:𝟎𝟎𝐚𝐦-𝟏:𝟎𝟎𝐩𝐦

𝐋𝐎𝐂𝐀𝐓𝐈𝐎𝐍: Parking lot of the Statesville Fitness & Activity Center at 1875 Simonton Road Statesville, NC
Protect yourself from identity theft by bringing your personal documents and records to be safely shredded at no cost to you.
Limit of 3 document boxes, or 75 pounds of paper per attendee.
For more information, call 888-242-0334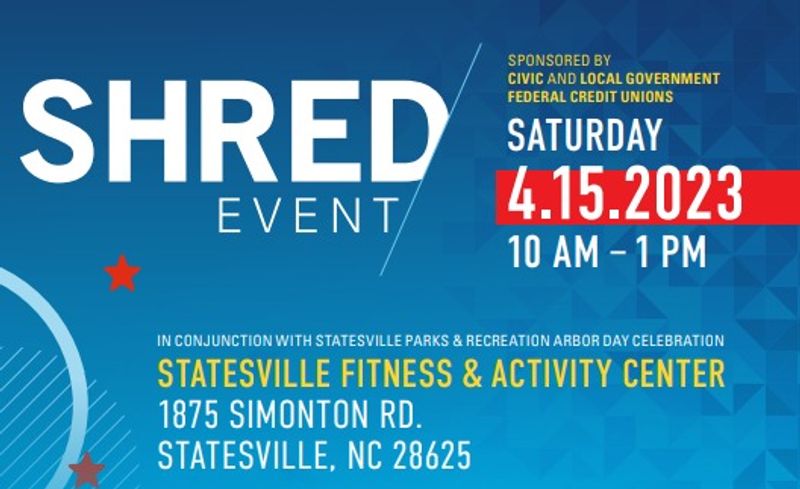 Touch-A-Truck
Also part of the Arbor Day Celebration, we will have City of Statesville AND Iredell County Sheriff's Office Touch-A-Truck!

𝐒𝐚𝐭𝐮𝐫𝐝𝐚𝐲, 𝐀𝐩𝐫𝐢𝐥 𝟏𝟓𝐭𝐡, 𝟏𝟎𝐚𝐦 – 𝟐𝐩𝐦
𝐋𝐎𝐂𝐀𝐓𝐈𝐎𝐍: 𝐒𝐭𝐚𝐭𝐞𝐬𝐯𝐢𝐥𝐥𝐞 𝐒𝐨𝐜𝐜𝐞𝐫 𝐂𝐨𝐦𝐩𝐥𝐞𝐱 at 2012 Simonton Road, Statesville, NC!
Children (and adults, too!) can explore a variety of City vehicles including fire trucks, special police vehicles, recycling truck, bucket trucks and many more. Iredell County Sheriff's Office will have the Bearcat SERT team truck, MRAP large military vehicle, and K-9's! City and County employees will assist children as they sit behind the wheel, climb up in the cabs, try on equipment and even blow a few horns.
Come out to Touch-A-Truck for a ton-of-fun!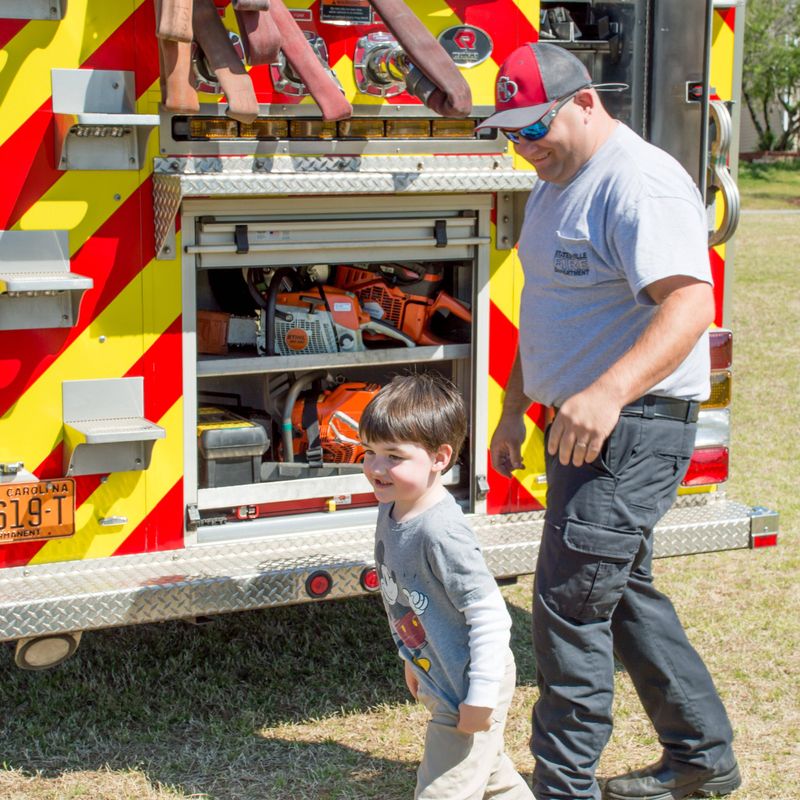 FUN-K
A Fun FREE run/walk for everyone!

Join us at the Arbor Day Celebration and for the Arbor Day Fun-K!
Saturday, April 15th at 10:00am
𝐋𝐎𝐂𝐀𝐓𝐈𝐎𝐍: Oak Shelter (Middle Shelter) at the Statesville Soccer Complex at 2012 Simonton Road, Statesville, NC!
𝐑𝐄𝐆𝐈𝐒𝐓𝐄𝐑 𝐇𝐄𝐑𝐄: https://runsignup.com/Race/NC/Statesville/ArborDayFunK
Runners, walkers, dogs, strollers, and everyone else is welcome to participate in this free event to get people moving!
If you have any questions about this race, please contact the race director at [email protected].
Let's get out and get active together!!! Stick around after the race and enjoy the City of Statesville Arbor Day Celebration!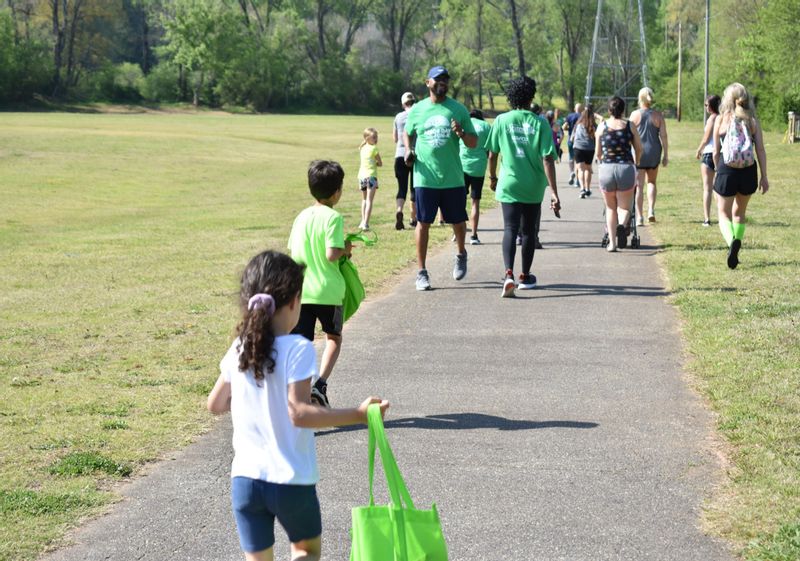 About the City of Statesville:
The City of Statesville is truly a diverse community that welcomes new people, new voices and ideas, new industry, and business. We have already made significant investments in our downtown amenities, our business sector, our schools, our infrastructure, and more is on the horizon. We are creating a dynamic future for ourselves as we build on our successful history and the positive energy we experience today, all the while incorporating the values and quality of life that we cherish. To learn more visit www.statesvillenc.net.
---
Originally posted by City of Statesville via Locable